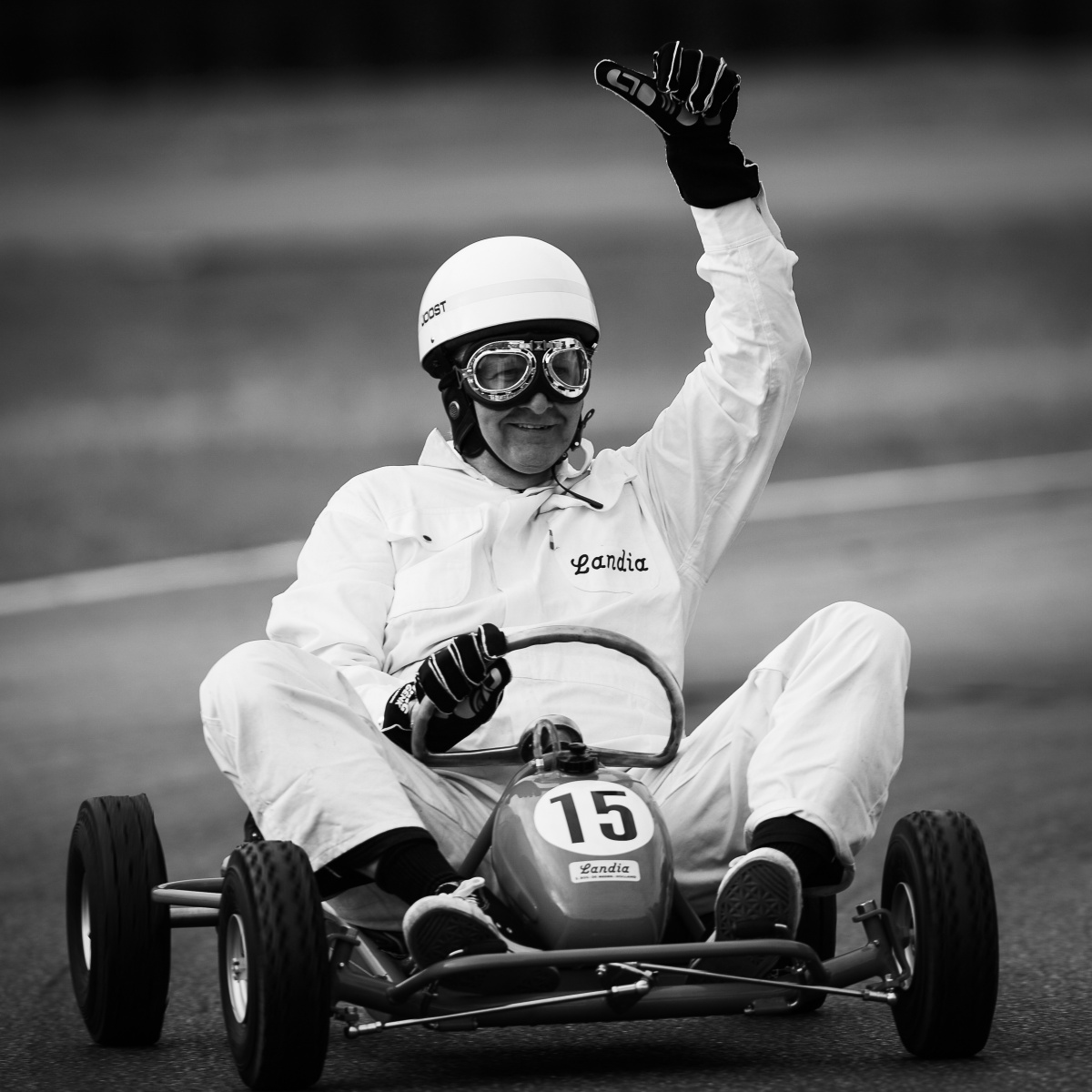 After the success in Genk in 2018, the 6th edition of the FIA ​​Karting Historic Super Cup is set to be a major event of the 2019 season. It will take place on the legendary track of Lonato (ITA), which is perfectly adapted for the spectacular machines tracing the history of Karting from 1956 to 1989. On 21st and 22nd September the event will join the FIA ​​Karting World Championship - KZ, the FIA ​​Karting International Super Cup - KZ2 and the final FIA Karting Academy Trophy Competition.
The FIA ​​Karting Super Cup will take place in Italy for the first time, the cradle of Karting since its origins, and should attract particularly outstanding examples from the history of the discipline. The 6th FIA Karting Historical Super Cup will be able to count on the total involvement of the South Garda Karting team, of whom the young Luca Corberi is an essential element.  
Registrations are open until 1st July, 2019 using the form available
here
.    
GRAND RENDEZ-VOUS À LONATO POUR LA SUPER COUPE HISTORIQUE FIA KARTING 2019
Après le succès rencontré en 2018 à Genk, la 6e édition de la Super Coupe Historique FIA Karting s'annonce comme un évènement majeur de la saison historique 2019. Elle aura lieu en effet sur la piste mythique de Lonato (ITA) parfaitement adaptée au spectacle des machines retraçant l'histoire du Karting de 1956 à 1989 et accompagnera les 21 et 22 septembre prochains le Championnat du Monde FIA Karting – KZ, la Super Coupe Internationale FIA Karting – KZ2 et la dernière Compétition du Trophée Académie FIA Karting.  
La Super Coupe Historique FIA Karting se déroulera pour la première fois en Italie, berceau du Karting depuis ses origines, et devrait attirer des exemplaires particulièrement marquants de l'histoire de la discipline. Cette 6e Super Coupe Historique FIA Karting pourra compter sur l'implication totale de l'équipe de South Garda Karting dont le jeune Luca Corberi est un élément essentiel.  
Les inscriptions sont recevables jusqu'au 1er juillet 2019 à l'aide du formulaire disponible
ici
.  
© Photo FIA Karting/KSP