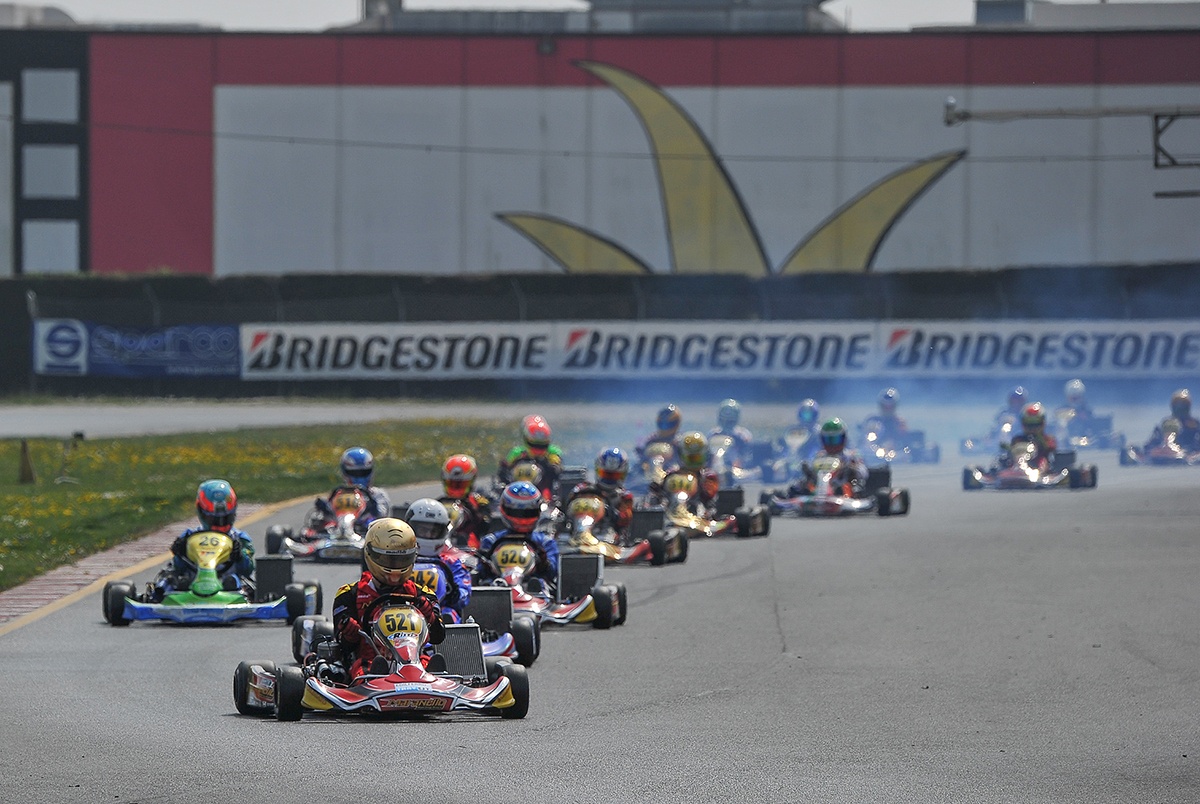 Lonato del Garda (Brescia,Italy). Are open the entires for "II° TROFEO DEL GARDA" in program for 4 and 5 July 2015 in South Garda Karting. The race is valid for Rok Cup Trophy, Rotax  Max Challenge Trophy and National category.
Is one important race for area North Italy, where arrive a lot Italian and foreign drivers.
The race is open for category:
Mini Rok, Junior Rok, Rok, Super Rok, Shifter Rok, valid for the 8th race of Rok Cup Area North;
Mini Rotax, Junior Rotax, Max Senior, Max Over, DD2, DD2 over valid for the 6th race of area North;
60 Baby, 60 Mini, KZ2, Prodriver Under, Prodriver Over, 125 Club, KFJ, KF valid for the II° Trofeo d'Estate.
Saturday 4 July Free Practice and Qualifying
Sunday 5 July Prefinal and Final  
Entries
www.servonet.it/southgarda/modulo_iscrizione.php
Press Office
South Garda Karting
04.06.2015
racing.southgardakarting.it
In the picture: KZ2 start (Ph. MikePhoto).