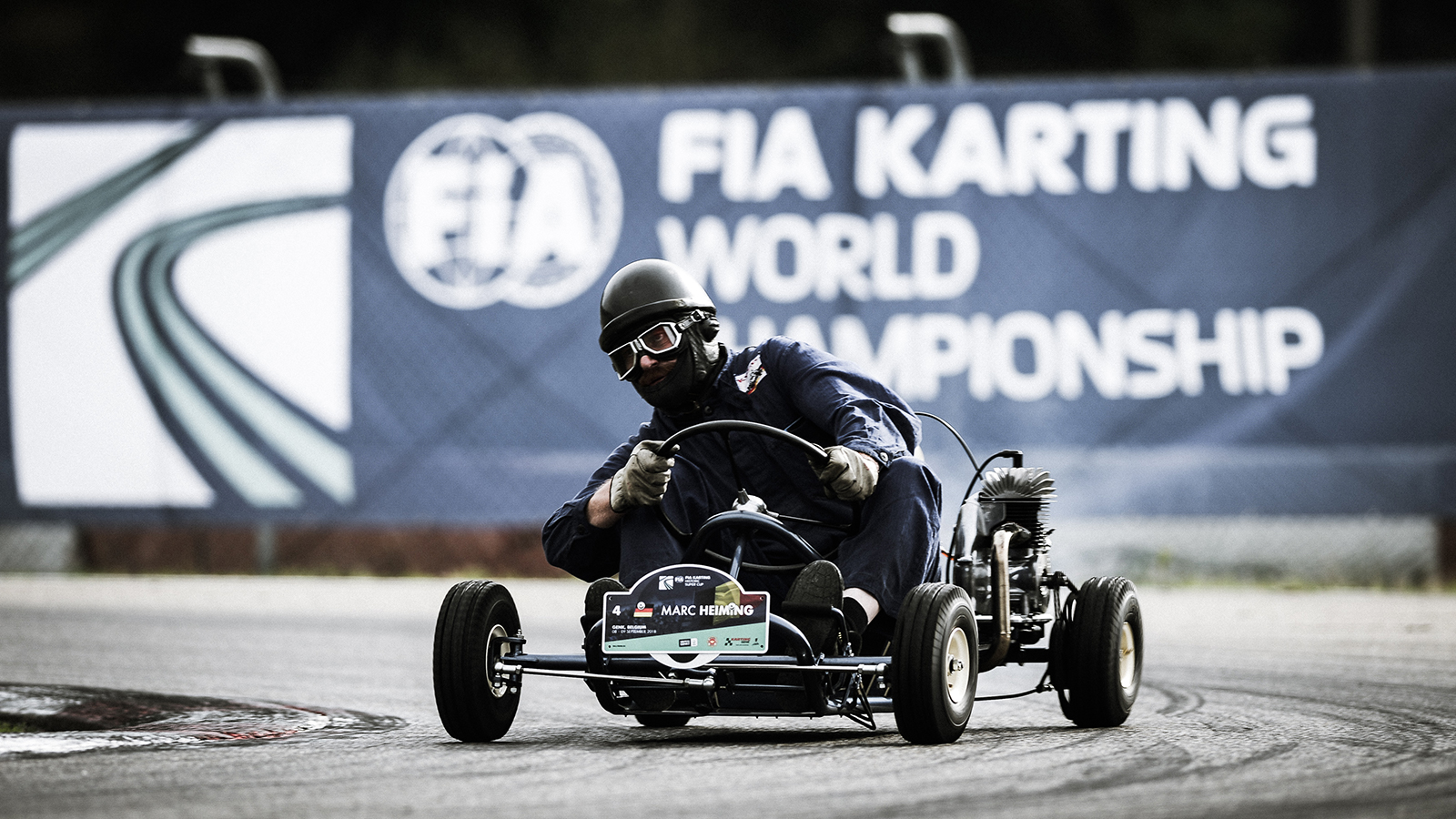 The rich program of the KZ World Championship, International Super Cup KZ2 and Academy Trophy to take place next September 20th-22nd 2019 at the South Garda Karting Circuit will be made even richer by an exceptional international event for historic karts: the 6th edition of the
FIA Karting Historic Super Cup
. This is certainly going to be a great show of historic karts that will have the main goal of reliving the early days of karting from the 50s in an exciting dive into the past to remember the beginnings of this fascinating and challenging motorsport discipline.
The 6th edition of the FIA Karting Historic Super Cup
, race organized by the South Garda Karting and coordinated by Luca Corberi, features a particularly interesting entry list in the 5 entitled categories, starting from the oldest, CIK-1 that will include some rare karts from 1956 to 1963 and will see former CIK-FIA Vice-President Van Kess De Grint on track. The other categories will also be quite interesting and will span successive historic periods: CIK-2 from 1964 to 1971, CIK-3 from 1972 to 1977, CIK-4 from 1978 to 1984 and CIK-5 from 1985 to 1989.
Among the karts that will make it to the track at the South Garda Karting in Lonato, the first winner of an international event: the
McCulloch
that dominated the scene from 1959 to 1961. Regarding the makes, all the historic brands will be present like
Italkart
,
Tony Kart
, the
Tecno-Parilla
winner of the World Championships from 1964 to 1966 with Guido Sala and Susanna Raganelli, the 1968 World Champion
Robardie
with Thomas Nillson and in 1969 and 1970 with François Goldstein, the
Birel
1973 World Champion with Terry Fullerton and 1974 with Riccardo Patrese, 1975 World Champion
BM
again with François Goldstein and 1976 and 1977 with Felice Rovelli, the
Swiss Hutless
that won the World Championship with Peter De Bruyn in 1980, the
Kalì Kart
World Champion in 1984 with Joern Haase and Gabriele Tarquini and in 1985 with Mike Wilson and Piermario Cantoni, and the
DAP
that was World Champion in 1987 with Alessandro Piccini and that was also used by Ayrton Senna and many more rare karts.              
Info:
www.cikfia.com
and
racing.southgardakarting.it
South Garda Karting
Press Office
15.07.2019
In the picture: A moment of a previous edition of the FIA Karting Historic Super Cup. Photo KSP.