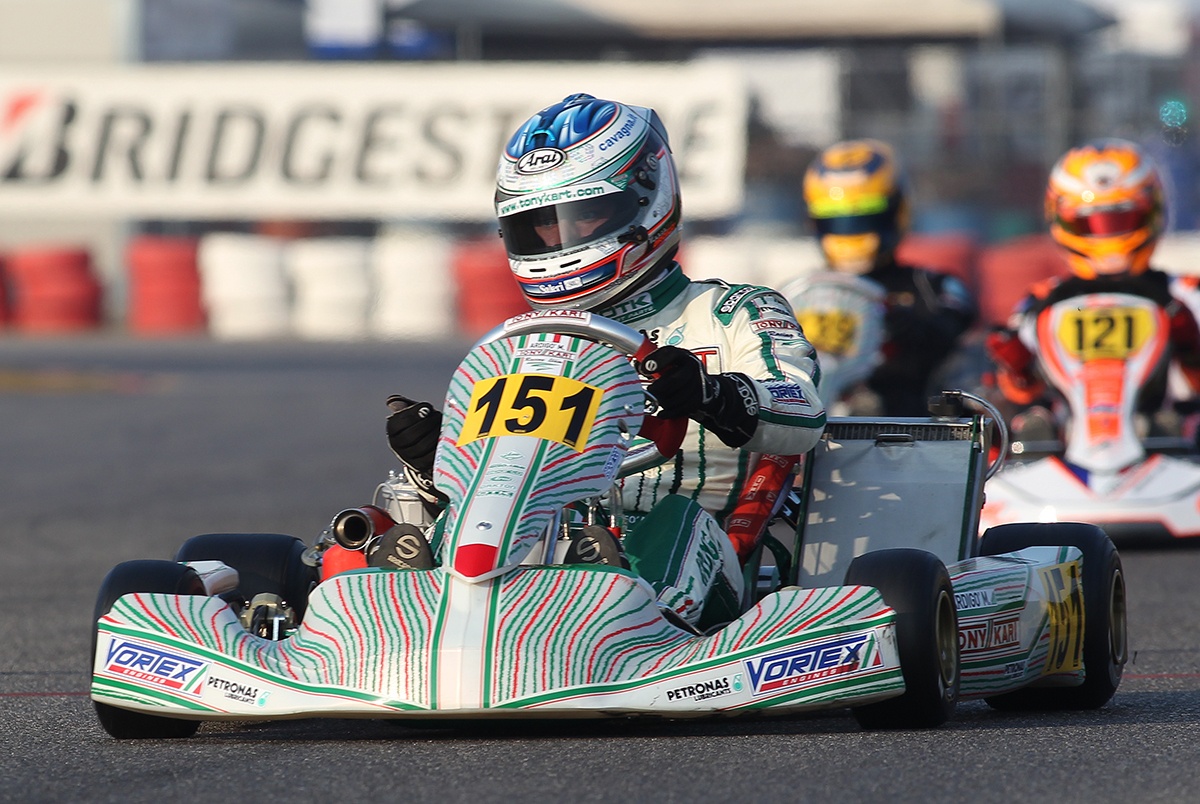 A total of 240 drivers confirmed at the 20th Winter Cup of Lonato. All categories full with drivers. The await is mounting to see the first lap times and to know the names of the finalists of the event.
Lonato del Garda (Brescia, Italy). After the first two days of Wednesday and Thursday devoted to free practice, the South Garda Karting of Lonato del Garda is all set for the 20th Winter Cup with great perspectives at the eve. Sporting verifications confirmed the high number of drivers with 240 racers at the start in the four categories KZ2, KF, KF Junior and Mini Rok, that will also be competing for the first round of the Bridgestone Supercup Trophy.  
The 20th Winter Cup will be getting to its heart from Friday 20 February with qualifying practice and the first heats, while the further heats to decide the finalists will take place on Saturday 21 February. Second chance races, Prefinals and Finals will conclude the event on Sunday 22 February instead.  
The 20th edition of this race has been celebrated in style with a lot of entrants in all categories coming from 36 different countries: alongside Italy, the other represented countries are Russia, Sweden, England, Norway, Denmark, Thailand, Spain, Romania, Lithuania, United States, Australia, Poland, Switzerland, New Zealand, Belgium, Finland, Austria, Germany, China, Hong Kong, Arab United Emirates, Slovakia, Czech Republic, India, France, Brazil, Indonesia, Malaysia, Ukraine, Holland, Croatia, Principality of Monaco, Philippines, Morocco and Colombia.  
The circuit renewed itself for this great occasion: a new grand stand for mechanics has been built and several new services have been provided to entrants. Safety standards of the track have been improved and the paddock, that has considerably been widened, is now completely asphalted.  
The event could be followed through the online Live Timing service and the Live Streaming will be available on Sunday 22 February at the webpage
racing.southgardakarting.it
.  
South Garda Karting
Press Office
19.02.2015
racing.southgardakarting.it
In the picture: the KZ reigning Champion Marco Ardigò on Tony Kart-Vortex in action on KZ2 at the South Garda Karting of  Lonato during free practice. Ph. FM Press