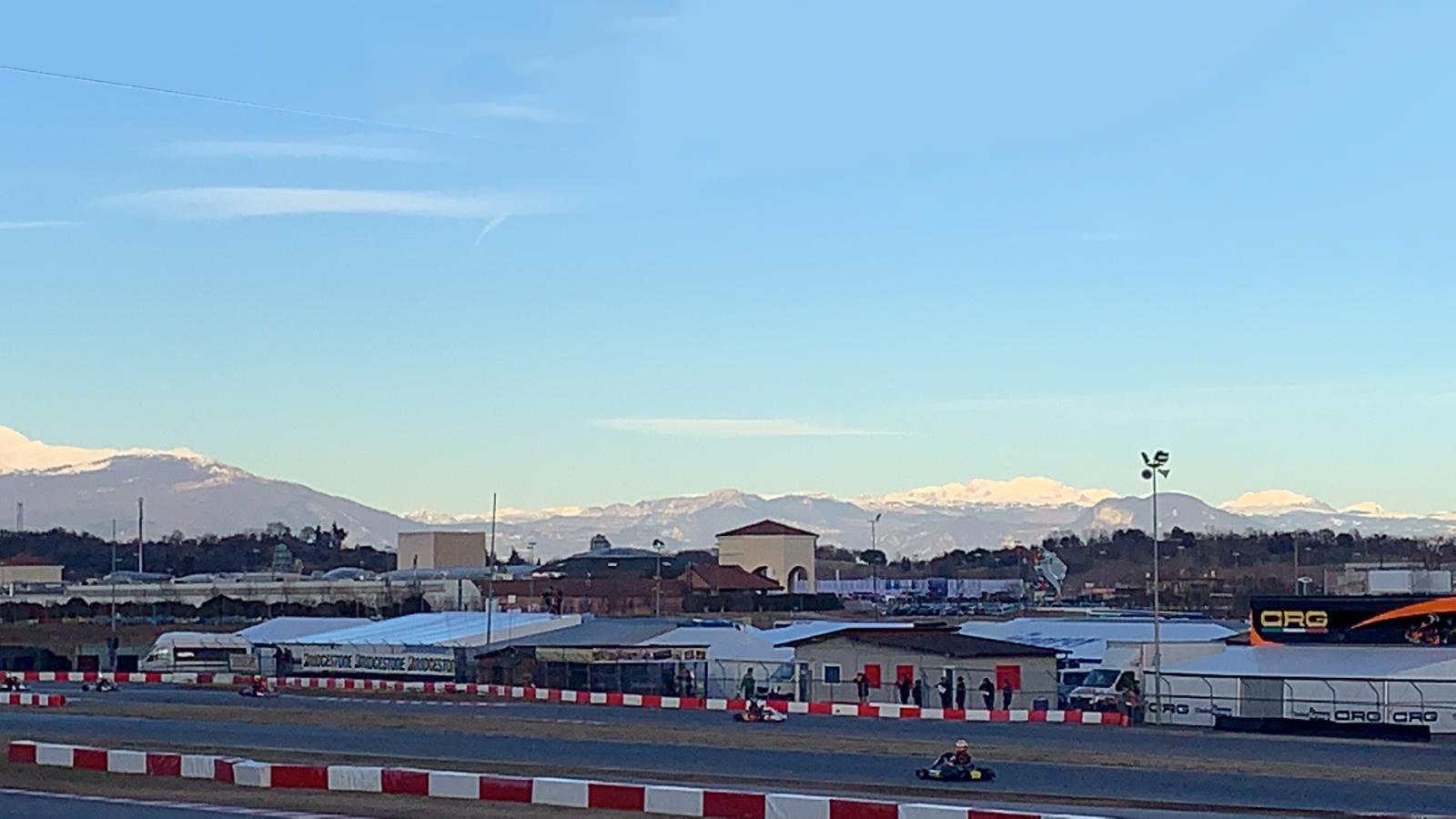 The 24th Winter Cup scored record numbers again as it will have 319 drivers entered in KZ2, OK, OK-Junior and Mini Rok. The protagonists and the program of the events that will end on Sunday February 17th.
The Winter Cup, race to be held in Lonato del Garda (Brescia, Italy), is all set for another important event, with 319 drivers from all over the world entered in this 24th edition. These record numbers confirm the importance of this race which marks the opening of the International season.
The 24th Winter Cup is virtually a world premiere with 99 drivers getting ready to contest KZ2, 72 OK, 90 OK-Junior and 58 Mini Rok. Some OKJ drivers are also in the waiting list hoping to fill for any last minute free spots. A lot of big names will be present, especially in KZ2 since the circuit of Lonato will be back on the FIA Karting circus staging the KZ World Championship, KZ2 International Super Cup and the prestigious Academy Trophy for the youngest drivers next September 22nd.  
The entry list of KZ2 is going to be quite exceptional and will feature drivers of the likes of World Champions Marco Ardigò (Tony Kart) and Paolo De Conto (CRG), the winners of KZ2 International Super Cup like Matteo Viganò (Tony Kart), Alex Irlando (this year on BirelArt), and a lot of other champions and champions to be like Bas Lammers and Antony Abbasse (Sodikart), Andrea Dalè (CRG), Fabian Federer (Maranello), Simo Puhakka (Tony Kart), Marijn Kremers (BirelArt), Ben Hanley (Croc) and Jeremy Iglesias (Formula K). Two motorsport rising stars will also be present in KZ2: Alessio Lorandi and Giuliano Alesi (son of former F1 driver Jean Alesi), that are both competing in Formula 2 and will race in Lonato on Parolin. Among the Italians, hopes are high for Francesco Celenta (Praga), Giuseppe Palomba (at the debut on Croc), Massimo Dante (Maranello), Marco Zanchetta (Mach1) and Giacomo Pollini (Formula K).  
World Champions like Lorenzo Travisanutto (KR), Dexter Patterson (KR) and Pedro Hiltbrand (CRG) will be present in OK. Sebastian Montoya (Tony Kart) son of former F1 and Indy driver Juan Pablo Montoya will also be present. Expectations are high for the performance of Gabriele Minì (Parolin), Luigi Coluccio (BirelArt) and Gabriel Bortoleto (CRG).  
A lot of promising drivers will partake in OK-Junior, starting from Andrea Kimi Antonelli (KR) and the two sons of motorsport stars Brando Badoer (Parolin) – son of former F1 driver Luca Badoer, and Enzo Trulli (CRG), who is the son of former F1 driver Jarno Trulli. A lot of other drivers will try and charge for the victory in this category open to 12+ years old drivers. A big battle is to be expected as usual among the youngsters of Mini Rok (9-12 years) too. Favourites to the final win are the Jamaican Alex Powell (Energy), Coskun Irfan, Andrea Filaferro and a lot of other drivers that will give their best all the way to the flag.  
Categories KZ2 and OK will employ Bridgestone YNB  tyres, OK-Junior Vega XH2, while Mini Rok will fit Bridgestone YJL tyres. A barcode tyres checking system will be used in Park Ferme. The fuel to be used is Panta 98 octanes.  
Results, Live Timing and Live Streaming will be available from racing.southgardakarting.it.
The program of the 24th Winter Cup in Lonato:Thursday, February 14th:
Free practice, Scrutineering, Briefing. 
Friday, February 15th:
Warm-up at local 8.30, Qualifying practice at 11.30, Qualifying heats from 13.50.
Saturday, February 16th:
Warm-up at 8.15, Qualifying heats from 10.25.
Sunday, February 17th:
Warm-up at 8.30, Qualifying heats at 11.00, Super heats at 12.00, OK Final at 15.00, OK-Junior Final at 15.25,Mini Rok Final at 16.00, KZ2 Final at 16.25.
South Garda Karting
Press Office
12.02.2019
www.southgardakarting