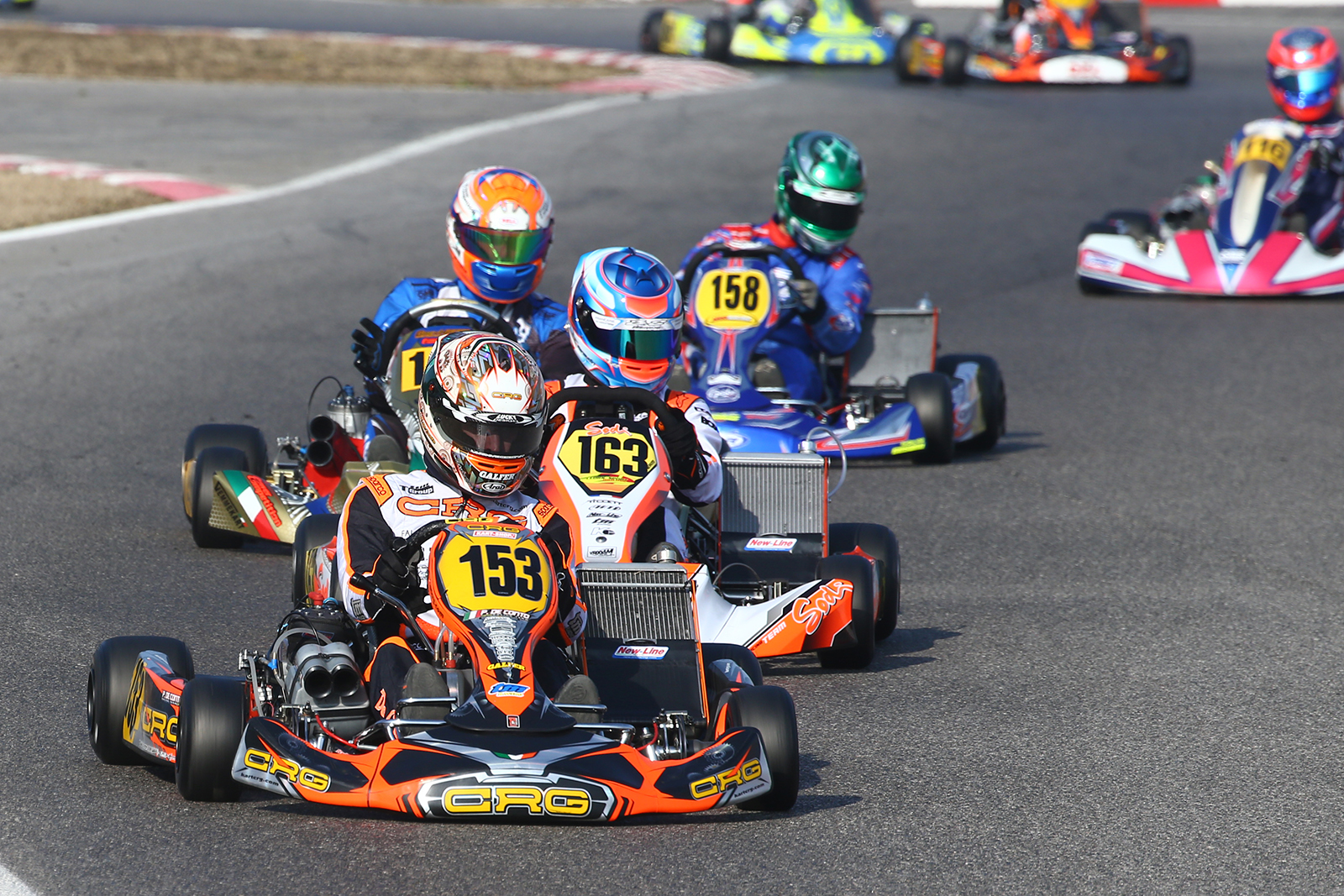 A total of 310 drivers coming from 43 Countries set another important record for the 24th Winter Cup. The much awaited finals will get underway on Sunday from 15.00 with live coverage in web streaming.
The 24th edition of the Winter Cup confirmed all the expectations of the eve, that is a great spectacle and very good participation on surprisingly mild weather conditions. The 310 drivers present in this International event represent 43 different Countries, which sets another record highlighting the importance of this race.  
Alongside Italy, the other represented countries are Switzerland, Russia, Czech Republic, Belgium, France, Monaco, Ukraine, Sweden, Lithuania, Denmark, Norway, Holland, Germany, Finland, Croatia, Ireland, Great Britain, Austria, Spain, Portugal, Slovenia, Slovakia, Romania, Hungary, Bulgaria, Serbia, Kazakhstan, Mozambique, Estonia, Mexico, Peru, South Africa, Israel, United Arab Emirates, Brazil, Colombia, China, Thailand, Japan, Singapore, Australia and Jamaica. In other words, all 5 Continents!  
The second day devoted to qualifying heats saw new drivers coming to the fore and some important confirmations too. In OK Gabriele Minì (Parolin) displayed a good speed and, despite he just started moving his first steps in the category, he had the best of the new World Champion  Lorenzo Travisanutto (KR/Team HTP) in on heat. The rising star Andrea Kimi Antonelli came to the fore in OK-Junior for team Rosberg (KR). A lot of the KZ2 champions have been battling out the victory today like two times World Champion Paolo De Conto (CRG), but also Fabian Federer (SRP/Maranello), Adrien Renaudin (Sodikart) and Giuseppe Palomba (Croc) that are resolute to take the win, as the Tony Kart pairing Matteo Viganò and Marco Ardigò, Antony Abbasse (Sodikart), Giacomo Pollini (NGM/Formula K) and Marijn Kremers (BirelArt). In Mini Rok the British driver Coskun Irfan (Parolin) put his name forward to the final win, but with so many rivals things will not be that easy for him.  
The final heats to be run on Sunday morning (at 11.00) and Super Heats (at 12.00) will define the starting grids of the Finals. Finals will start at 15.00.  
Results, Live Timing and Live Streaming at
racing.southgardakarting.it
.  
The program of the 24th Winter Cup in Lonato:
Sunday, February 17th: Warm-up at 8.30, Qualifying Heats at 11.00, Super heats  at 12.00, OK Final at 15.00, OK-Junior Final at 15.25, Mini Rok Final at 16.00, KZ2 Final at 16.25.
South Garda Karting
Press Office
16.02.2019
www.southgardakarting