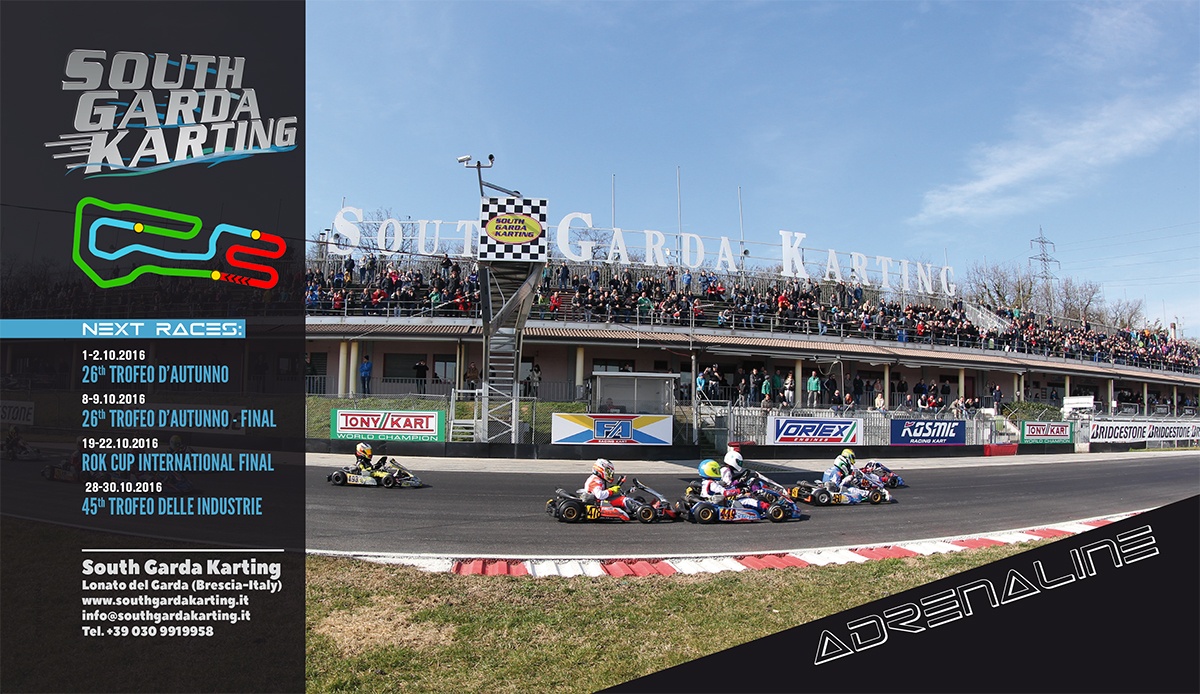 The South Garda Karting circuit of Lonato will have a busy October kicking off with the 26th Autumn Trophy on October 1-2 and 8-9, the Rok Cup International Final will follow on October 22nd and the 45th Trofeo delle Industrie on October 30th.
Lonato del Garda (Brescia, Italy). The final part of the season at South Garda Karting of Lonato comprises some great racing events this Autumn, starting from the 26th Autumn Trophy to be run in two rounds on October 1-2 and 8-9. Both races will be Enpea valid, open also to foreign drivers.  
National categories and Rok will be on track in the first round of the Autumn Trophy scheduled for next 1-2 October, alongside the X30 Iame that will run its National Final, while the closing round of the trophy will take place on October 8-9 and will be open to national and Rok Cup categories that will run the closing round of the Rok Cup Challenge.  
The double round of the Autumn Trophy will give Rok drivers an important chance to preview the track ahead of the important closing act of the Vortex series Rok Cup International Final that will take place on October 19-22.  
The intense October of racing at South Garda Karting will end with the historic international race Trofeo delle Industrie, that reached its 45th edition and will welcome on track categories KZ2, OK Junior, 60 Mini and 125 Prodriver Under.  
Info
racing.southgardakarting.it
.  
South Garda Karting
Press Office
31.08.2016
southgardakarting.it