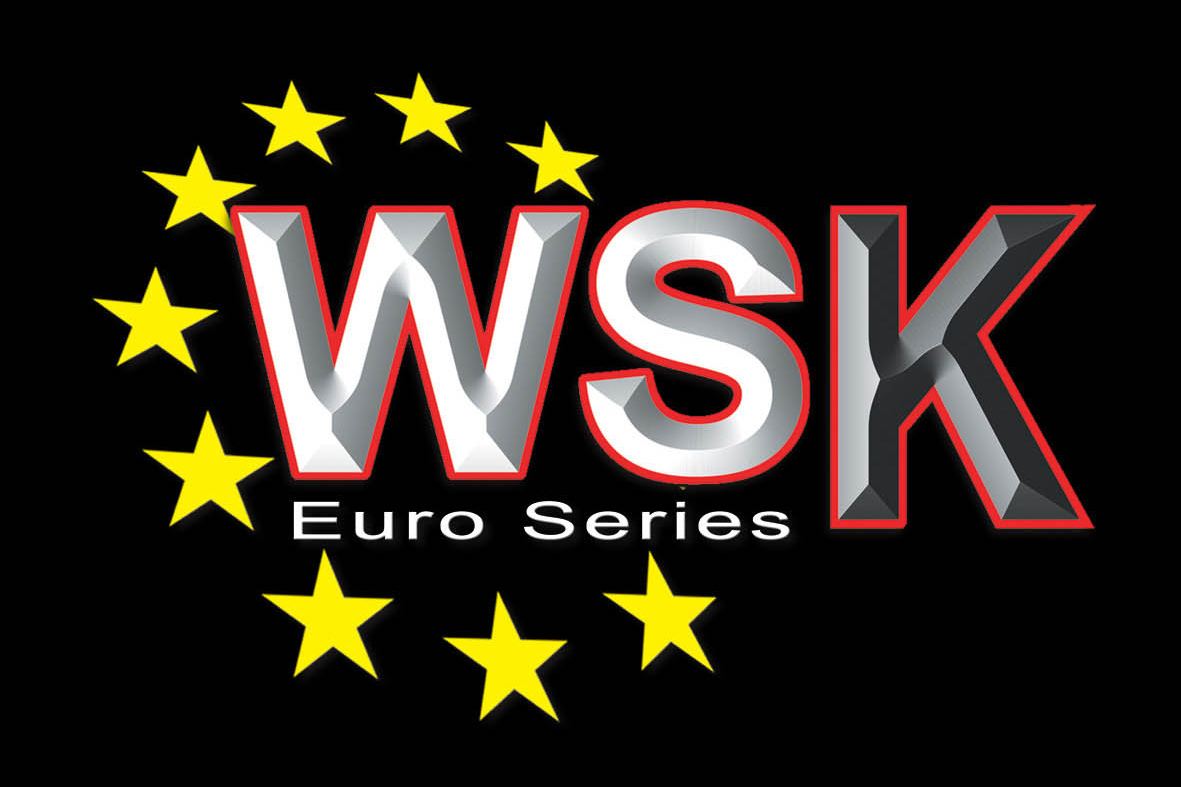 The winners of the WSK Euro Series will be named after the two weekends of June 23rd in Lonato (BS) and June 30th in Adria (RO). Class KZ2 is heading fast towards its second and closing round in Lonato.
 
The appointment in Lonato will mark the closer of KZ2, as the WSK Euro Series' campaign in this category includes two rounds only. After the opener in Sarno (I) the Finn Simo Puhakka (Tony Kart-Vortex-Bridgestone) is standing at 70 points, leading the French Anthony Abbasse (Sodikart-TM) who collected 59 points so far. The Italian Riccardo Longhi (BirelArt-TM) is currently third at 48 points and is followed by the Dutch Bas Lammers (Sodikart-TM), who has been a strong protagonist in Sarno and stands now at 40 points. The Italian Alex Irlando (Birel-TM) is fifth at 32 points.
 
Travisanutto (KR-Iame, OK), De Haan (Energy-Tm, OKJ) and Macintyre (Parolin-Tm, 60 Mini) on top at halfway through the WSK Euro Series' campaign after Rd.2 in Angerville (France).
 
The French round has been happy for Lorenzo Travisanutto who got the full haul in OK and managed to clinch the classification lead at 127 points from the initial P6. In France, the Italian has been the fastest in qualifying heats and then kept his pace up winning the Prefinal and Final, having the upper hand on the rival from Scotland Dexter Patterson (both on KR-Iame-Bridgestone).
 
The Dutch Robert De Haan (Energy-Tm) in OKJ made the most the situation and reached 116 points becoming the new classification leader thanks to the second place in the Final behind the winner Andrea Kimi Antonelli (KR-Iame).
 
The Brit William Macintyre (Parolin-TM-Vega) claimed deserved win in the 60 Mini's Final in Angerville. He had the upper hand on the Jamaican Alex Powell (Energy-TM) and United Arab Emirates' Rashid Al Dhaheri (Parolin-TM), that respectively won Prefinals A and B. Macintyre strengthened his classification lead and reached 165 points, followed by Powell at 111.
 
THE ROUND OF LONATO OF WSK EURO SERIES WILL ALSO BE VALID FOR THE ITALIAN ACI KARTING OK AND OK JUNIOR CHAMPIONSHIP. The Italian rounds of WSK Euro Series 2019 will be valid also for the Italian ACI Karting Championship for OK and OK Junior that will, therefore, run their second round in Lonato next June 23rd.  The situation is not fixed and currently, Dino Beganovic (Tony Kart-Vortex) is leading OK at 89 points, leading Luigi Coluccio (BirelArt-TM) at 48 and Dilano Van 't Hoff (Exprit-TM) at 30. OKJ is currently led by Nikita Bedrin (Tony Kart-Vortex) at 90 points, while Robert De Haan (Energy-TM) is second at 41 and Thomas Ten Brinke (FA Kart-Vortex) third at 39 points.