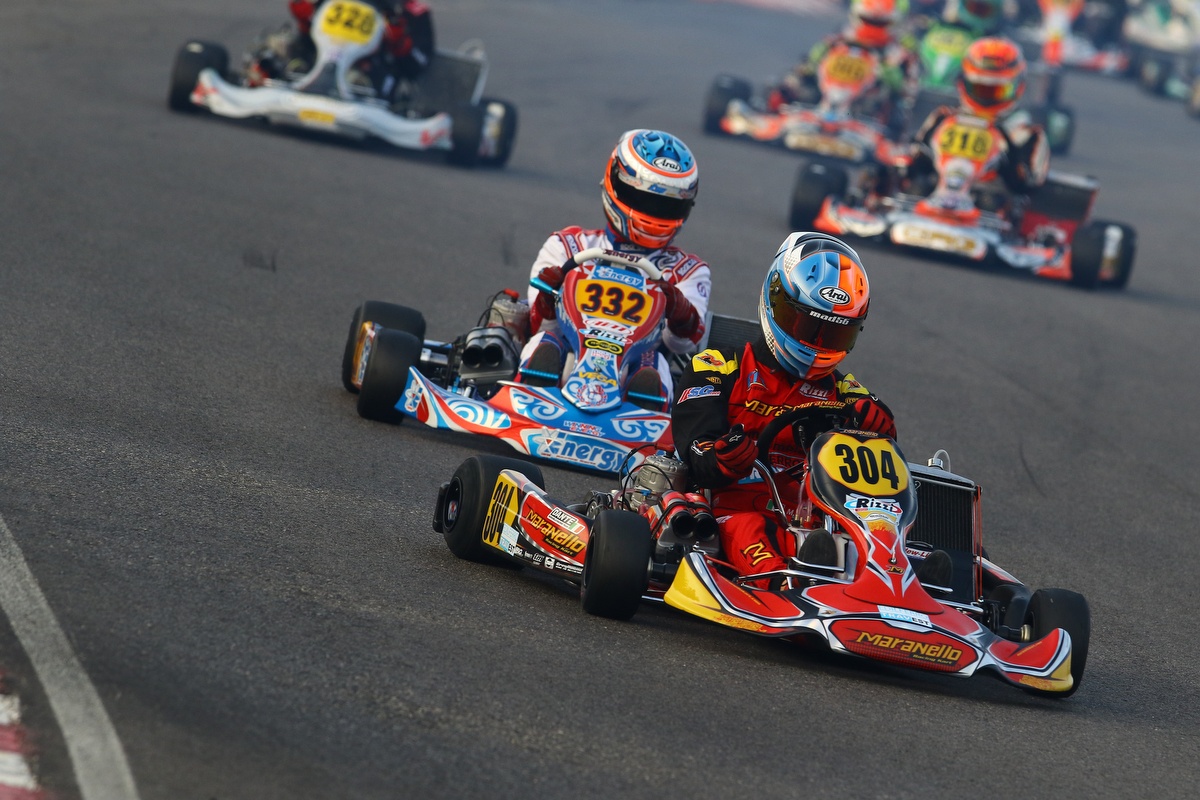 As happened in the first round of 1-2 October, around 270 drivers will also be present on 8-9 October at South Garda Karting for the final race of the Autumn Trophy. Compared to 2015 edition, the 540 drivers partaking in this year's trophy show a 55% presence increment. All Sunday races on Live TV streaming.
Lonato del Garda (Brescia, Italy). The 26th edition of the Autumn Trophy, event scheduled in  these last two weeks at South Garda Karting, is destined to set a new presence record not only for the track of Lonato.  
After the 270 drivers partaking in the first round held last Sunday, even more drivers will be present this coming weekend for the closer of the 2016 Autumn Trophy, race valid also as closing round of the Challenge Rok Cup.  
Alongside national categories, that already bring on track about 100 drivers in categories Entry Level, 60 Mini, KZ2, Prodriver Under, Prodriver Over and 125 Club, the Rok Cup categories increased the number of racers on track with some further 170 drivers, that will take this chance to prepare at best the International Rok Cup world event scheduled on this same track on October 22nd.  
The highest number of drivers will get on track in Mini Rok (80 drivers), but KZ2 will also have a good starting grid packed with 30 drivers.  
Compared to the overall 350 drivers on track in the two rounds of last year's Autumn Trophy, this year's 540 represent a 55% increase. These figures confirm the growth of South Garda Karting and its record numbers for Italian as well as in European races.  
Free practice and qualifying are scheduled for Saturday October 8th, while warm-up, heats, Prefinals and Finals will follow on Sunday October 9th with Live TV and Timing services at  
racing.southgardakarting.it
.  
South Garda Karting
Press Office
07.10.2016
racing.southgardakarting.it
In the picture: the winner of 2015 Autumn Trophy in KZ2 Massimo Dante (Photo Emotions).